The jolliest time of the year has arrived and if you've decided to spend Christmas and New Year's in Rome you might be wondering where the best decorations are and what activities you can enjoy.
Christmas in Rome, like in many other cities, means lots of lights, ornaments everywhere, many Christmas trees and decorations. The city lights up on December 8th, the Day of the Immacolata, or of the Immaculate Conception, and the festivities end on January 6th with the Epiphany.
If you're spending the holidays in the Eternal City these are the places you must visit. Please check if any covid restrictions apply during your visit.
Click on the links to be headed straight to the Google Maps address.
This square, in front of the magnificent Altare della Patria, is where the biggest tree of the city is located. For the second year in a row, it is sponsored by Netflix and it makes for a great photo op! Oh, and don't forget to check in with Santa Claus!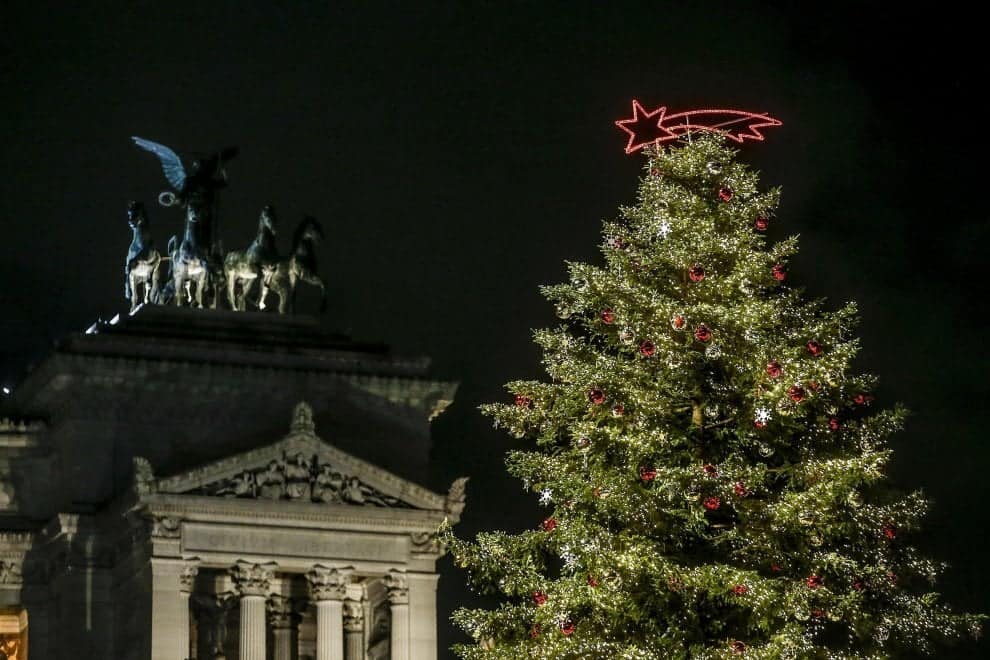 Here you won't only find a 26m high tree, but also a beautiful crib. Each year the artist and the material are different, last year it was made of sand and for this year we'll get to see all the participants of the nativity scene in real size, made out of wood. Checking it out will mean you won't only spend Christmas in Rome but also Christmas in the Vatican! If you want to visit the Vatican Museums have in mind that they will be closed on the 25th and 26th of December.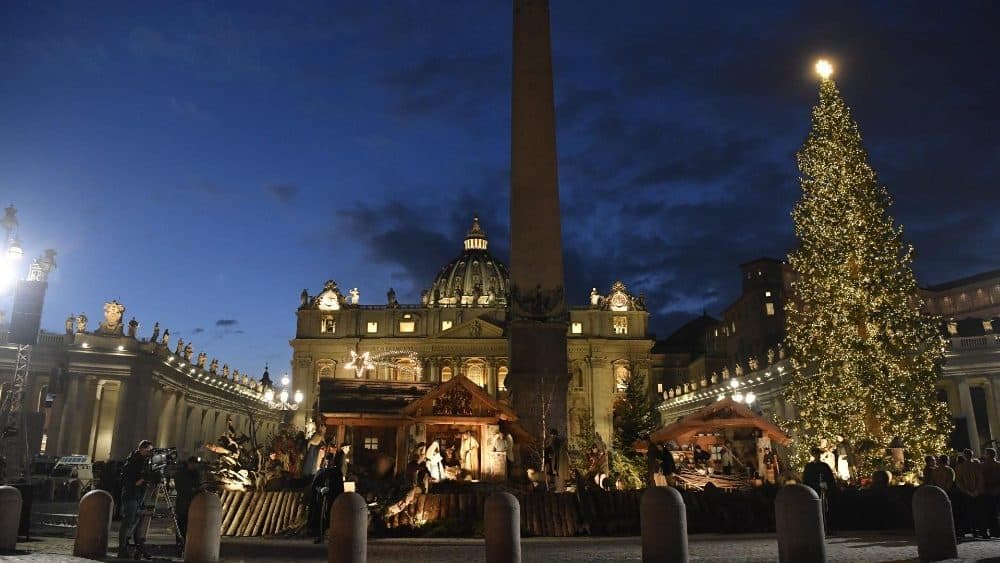 This is the main shopping street of the city. It's full of stores of all types where you can enjoy the lights while you indulge in some more Christmas shopping. You can also enter the Galleria Alberto Sordi for some more decorations and stores.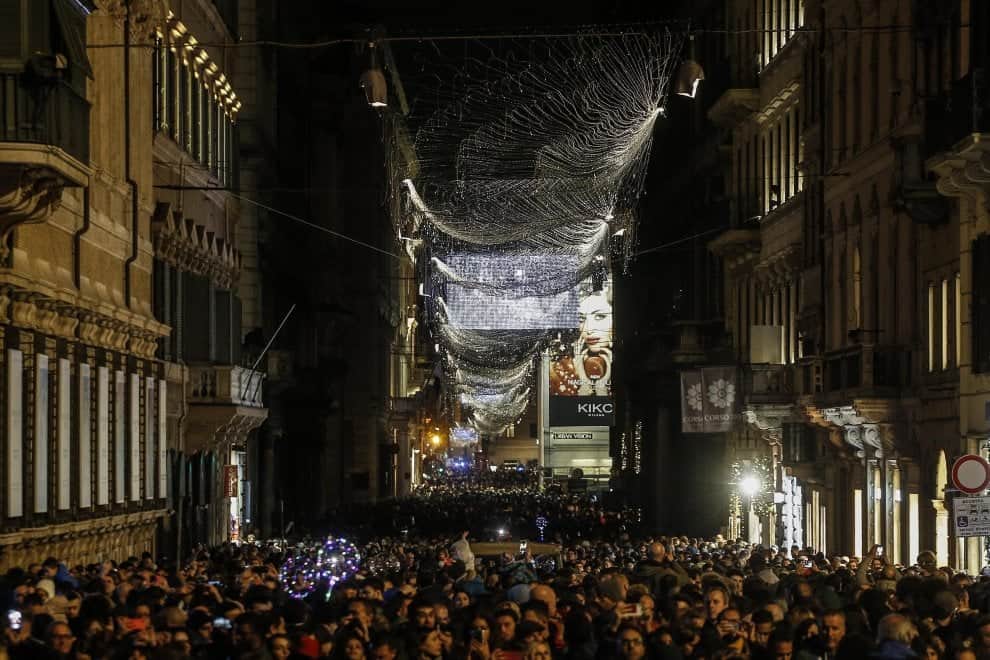 On this street, you'll find a funny-yet-elegant lighting framed by the beautiful window decorations of some of the biggest names in fashion, who have their shops on this famous street. If you really want to keep up that fancy mood, make sure to stop at the Antico Caffè El Greco – the oldest coffee shop in Rome.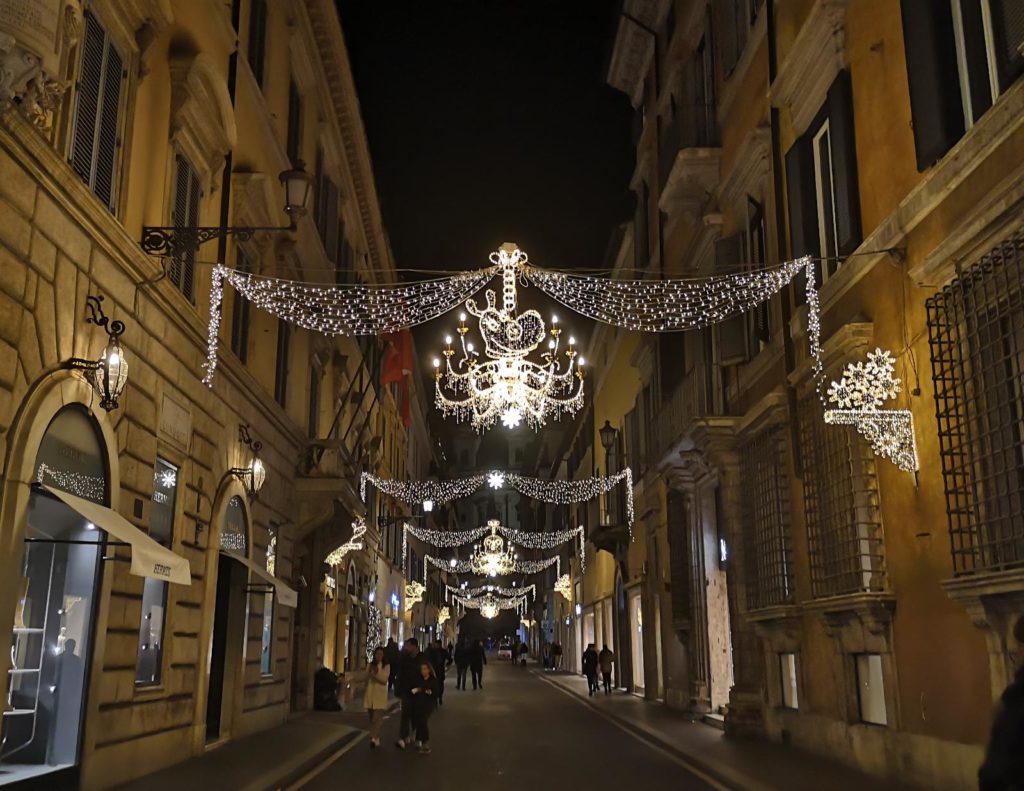 This medieval neighborhood famous for its tiny streets and variety of bars is vividly decorated and a nice place to stop for an aperitivo or just walking around. Having a lot of streets means also there are lots of decorations around! This is an area you won't want to miss.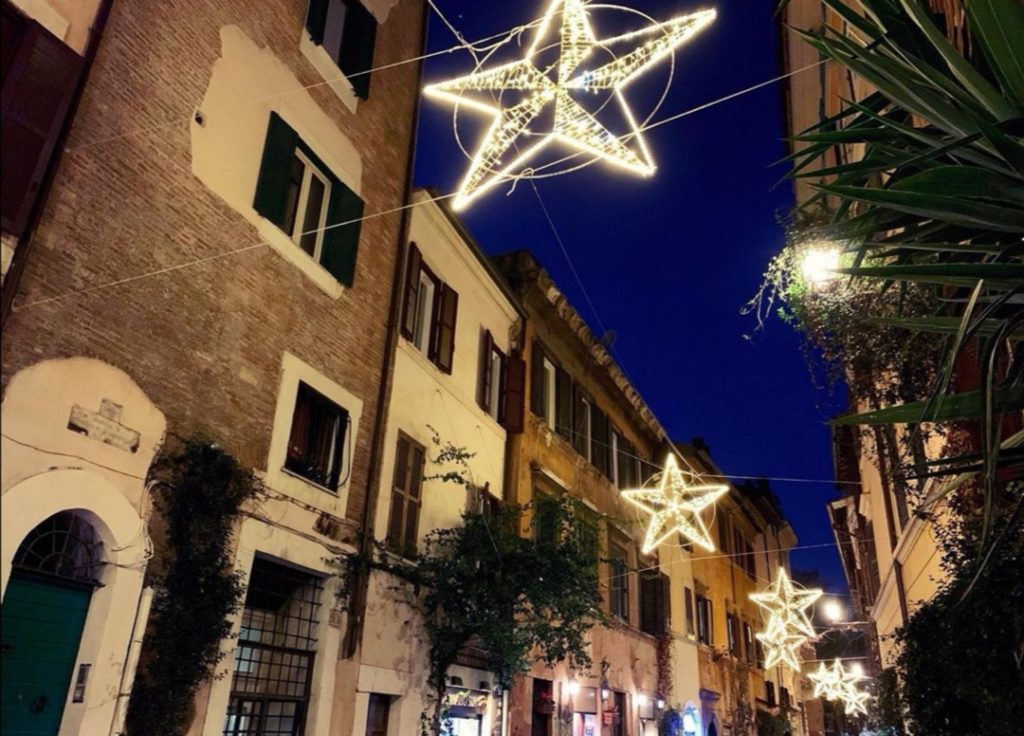 And if you want to know about some experiences you can only live in Rome, these are our top suggestions.
Go ice skating
Head to the Auditorium Parco della Musica to do some ice skating! It's open from 10 am to midnight and a it's very fun activity to do while spending Christmas in Rome.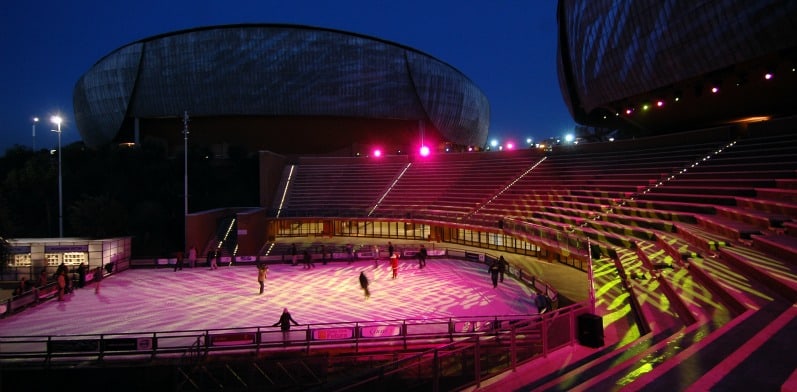 Check out the Christmas markets
These are not really part of the Italian tradition so don't expect big markets like those from the northern part of Europe. You will definitely find some, but the most famous one takes place at Piazza Navona. Enjoy a carousel ride, win a stuffed animal and buy the perfect souvenir from your Christmas in Rome: an ornament or decoration made by a local artisan.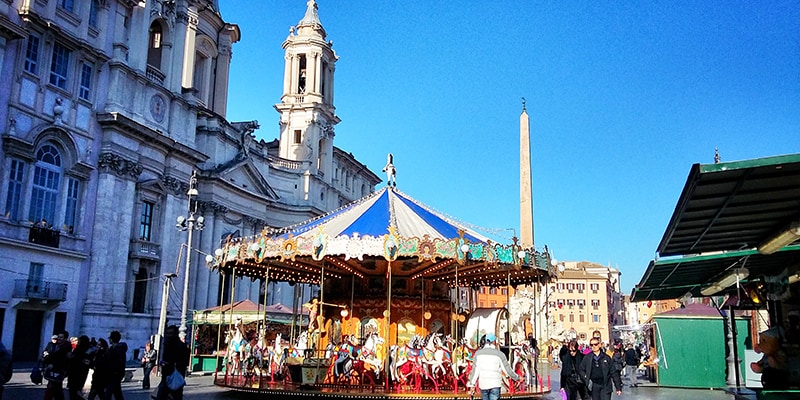 See the Nativity Scenes
While you're in Rome it's impossible not to find yourself often inside of a church enjoying their beauty and architecture. During Christmas time, you will also find very detailed nativity scenes in most of them, but the most famous ones are those at Santa Maria Maggiore, the oldest in the world, and at Santi Cosma e Damiano.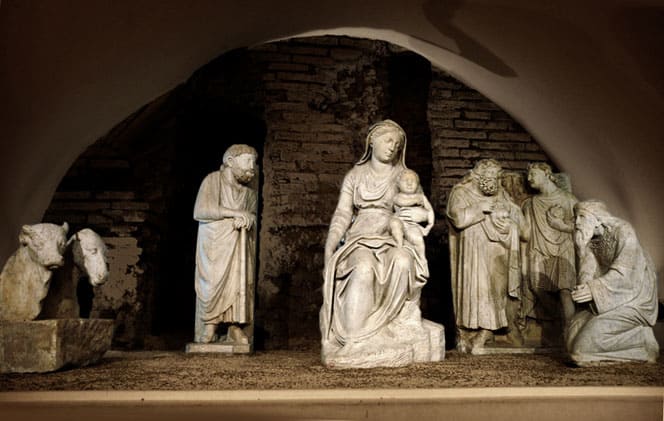 Welcome the New Year at Circo Massimo
If you're one of the lucky people that are celebrating not only Christmas in Rome but also the New Year, Circo Massimo is a great option to consider. This is where Romans welcome the year that is about to begin and its enormous esplanade you'll be able to enjoy the music, the live spectacles and the fireworks under this year's theme: planet Earth.

We hope our suggestions make you enjoy Rome as most as you can during the holidays.
The family of Roma Gastronomica wishes you a Merry Christmas and all the best for the New Year.