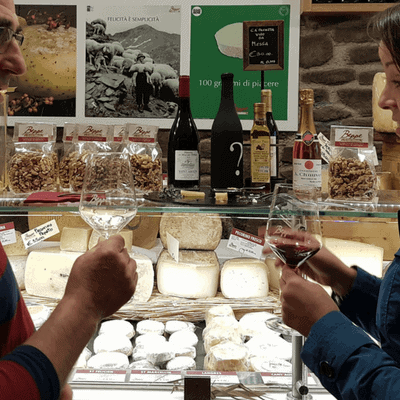 Imagine a feast of flavors as you walk through the center of Rome. Enjoy this original itinerant lunch or dinner that brings you to eat deliciously as you discover emblematic landmarks of the Eternal City.
Hand in hand with a local expert, you will make several pit stops in places awarded by the most prestigious international gastronomic critique and shops that are part of the history of the city. Just like generations of Romans, you will enjoy the taste of their specialties as we toast with delicious Italian wine.
We will make a tasting in an authentic "cheese boutique" to appreciate the differences between cow, goat and sheep cheese. But if your strong suit is cold cuts, get ready! We will visit a shop that has become a legend: a family-owned centennial place that hand makes all their products. Absolutely delicious!
Pizza? Yes, of course, Roman style. Now you'll know why it is different from Neapolitan pizza. Pasta? Yes, the most typical one, comfortably sitting and with a good glass of wine overlooking a famous piazza. Here, you will learn about typical recipes, and the difference between trattoria, osteria, and ristorante.
Join us and learn all about the typical dishes of our city, eat like a real DOC Roman, and take home all the tips about where and what to eat in Rome.
Vegetarian and non-alcoholic versions are available.
From 90€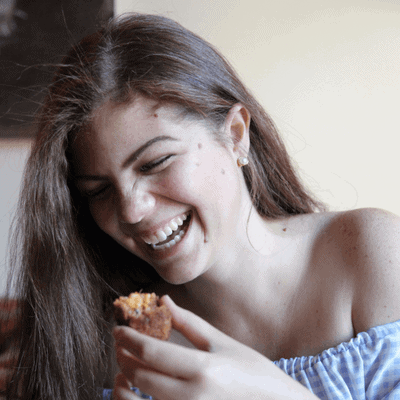 As popular area, frequented by tourists and residents, Trastevere keeps its character of a bohemian zone with unique charm.
Through its streets, a series of osterie, trattorie and restaurants unfold one after the other, accompanied by artisans and street artists that have made famous this corner of Rome.
Our tour will bring you through the most genuine Trastevere. You will be able to enjoy Roman specialties in authentic venues served by endearing locals, who offer 100% artisanal products full of the flavors that have made the "cucina italiana" worldwide famous.
We are going to discover the best local cuisine and mingle with the local people.
Besides eating delicious, you will visit places that go unseen by the tourist, and where only a real trasteverino could bring you!
From 75€
When?
City Centre 11.00 or 17.30 Monday to Saturday
Trastevere On request
(August ask for availability)
The tours are been designed as an itinerant lunch/dinner, they have an approximated duration of 3 hours and include:
A local food expert as your guide

02 Roman specialties
Cheese tasting (3 types)
Cold cuts tasting (9 types)
Pasta tasting in a restaurant
Gelato
03 glasses of wine and beer tasting
-The venues where the tastings take place, besides being the Roman's favorites, enjoy the recognition of the most prestigious national and international gastronomic critique (Gambero Rosso and Michelin), or are catalogued as historical places or specialized shops.
-Let us know if you are intolerant to a certain product or ingredient. If this were the case, we will adapt the tastings to your dietary needs.
-These tours are semiprivate. The maximum number of participants per group is 8 people. The service may also be arranged for private groups.
-Transportation from the hotel to the place of the activity and vice versa is no included.